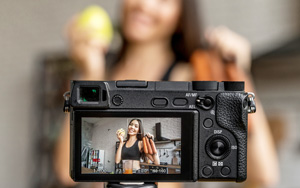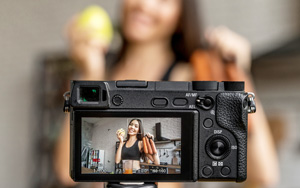 From the beginning when Yelp allowed people to express their opinions online, to now Instagram users influencing consumers all over the world, influencers are literally driving our economy and even encouraging customers to shop safely. The best part is — they're totally affordable!
More and more retailers are starting to hop on this bandwagon as they realize just how helpful influencers are in bringing in sales, especially since they don't need to break the bank. But with all the changes that have been happening in 2020, are influencers really worth it or even be around for the long run? Kyle Hjelmeseth, Founder and CEO of G&B Digital Management, says he sees this industry exploding tenfold and even reaching $15 billion by 2022.
Influencers Provide Marketing Help During COVID-19
"Being a capitalist society and a consumer driven economy, there are core concerns that consumers are missing today when it comes to shopping formally and the shopping experience of going into a store," Hjelmeseth said. "Now you don't have that, a giant part that drives our economy is missing and that's where influencers almost above any other channel of marketing are essential to driving consumerism."
One of the great draws with in-store shopping is consumers buying products that they didn't necessarily come in for, or impulse buys. Once they find what they're looking for, they shop around a little bit and maybe pick something else to add to their total. This is extremely hard to do with ecommerce, since there's no personal experience and having employees there to entice them with another item.
Adding That Personal Touch
In advertising, there isn't any paid function where consumers are seeing a trusted person consume something and driving their need to consume that item as well. This is where influencers come in. They have their own communities built on trust and credibility, constantly showing their viewers what they're wearing, eating, and using.
"Influencers' ability to connect with their community and followers helps to drive the effect we are missing now because you don't have window shopping anymore. To fill that void, you have influencers to create a shopping experience and viewers trust what they're using. When they talk about a brand they like, it pushes people into that lane," Hjelmeseth said.
Gearing Up for the Holidays
An Influencer Marketing Hub report on the State of Influencer Marketing found that nano- and micro-influencers (those with less than 100,000 followers) had better engagement rates than the superstar influencers of social media. If influencer marketing is something you have never dove into before, utilizing someone with less followers is a great way to get your feet wet and see what their viewers really like.
"This is the biggest time of year for marketing, and because we don't have those same shopping experiences, finding access to influencers can play an important role this year," Hjelmeseth said.
You can even use influencers to help drive customers into your store for the holidays. Hjelmeseth and his team recently did a program with Nordstrom in New York where Nordstrom utilized a few influencers in the surrounding area to come in store, mention the safety protocols the retailer had in place and talked about what products are available in the store to their followers. This helped to build the overall story that Nordstrom is doing the right thing in encouraging customers to come back in the right way.
"More and more brands and agencies are understanding the power of influencers and the credibility that influencers bring to advertising," Hjelmeseth said. "The growth next year will be exponential. 2020 has really proved to a lot of people that influencers can be a credible source for consumers and provide information that shoppers need in order to make a decision."