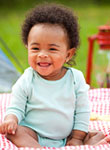 Miami Children's KidzStuff™ is a line of doctor designed children's wellness products, from innovative infant nail trimmers to clothing that eliminates insect bites. The visionary behind KidzStuff is Dr. Narendra Kini, president and CEO of Miami Children's Hospital. During his many years working in the emergency room as a pediatric physician, Dr. Kini saw a pattern where children were brought into the ER with easily avoidable ailments, like a nail infection resulting from improper clipping. In meeting with other physicians, Dr. Kini realized there was a huge gap between childcare products on the market, and what parents really needed to safely care for their children.
Nail trimmer and sun & bug protection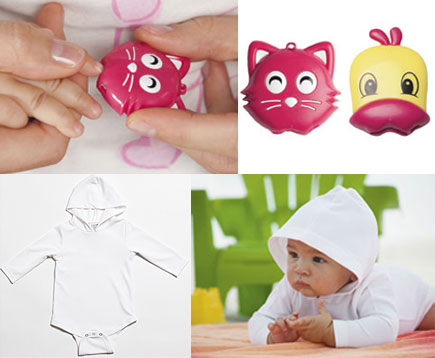 "Even something as simple as a nail infection can be traumatizing for a child and parent," notes Debbie da Silva, retail operations leader. "The doctors wanted to do something to prevent these types of incidents, and they developed the Baby-Safe™ Nail Trimmer." The product is available in two styles, a pink kitty and a yellow duck, and retails for $9.99. "Our concern with child safety is how all of our products came about," da Silva continues. "The Sun Blocker Romper was developed because many parents take babies out in the sun without a shirt or sunscreen, even though children six months and younger should not be out in the sun unprotected." With built-in UV protection, long sleeves and a hoodie, the product retails for $19.99.
Another unique product is the Insect Shield Romper, available in green and yellow, which also retails for $19.99. Through a patent pending process, permethrin, which is deemed safe for all ages by the EPA, is adhered to the cloth. "It does not come off onto the skin, but it does form a barrier against mosquitoes, flies, chiggers, ticks and other insects that carry diseases," da Silva stresses. Kidzstuff also created The HoldEze, a product that makes it easier for everyone, even small children, to hold a newborn, and the TempEze Elephant Romper, which changes color if a baby gets too hot.
What's ahead for 2014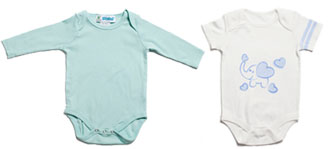 Launched in 2012, KidzStuff has a growing range of effective, practical and safe solutions. "Our goal is to add three to five new products each year," da Silva shares. "For 2014, we are working on a battery operated ear cleaner. It has an LED light and a little silicone tip at the end that rotates, so a parent does not have to scoop out the earwax. Most importantly, it has a stopper so it does not allow the tip to be inserted far enough to damage the eardrum. Also in 2014, we will be introducing mini first aid kits, and will have a burn and bite kit that will have instructions and everything needed to treat these conditions. The kits will target what the doctors see as the most common issues."
The company's products have been promoted online with such merchants as Zuilly and Navarro. "We are also getting into independent retail shops because they are always looking for unique products that cannot be found in the big box stores," da Silva says. The firm is developing retail signs that will convey what the product does, with one or two words and an image. They will be ready by the end of the year, and a point of purchase display case is also in the works. In addition to helping parents take care of their children, all profits go towards supporting a number of philanthropic initiatives aimed at children and families in need. "Our profits go back to the hospital, and help provide the care that is needed in the community, nationally and internationally," da Silva reports.
Retailers can visit Kidzstuff's consumer website for product descriptions and retail prices. Wholesale prices are about half of retail, and the minimum order is ten pieces.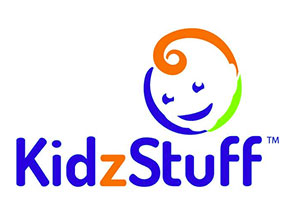 Miami Children's KidzStuff™
Tel.: 855-694-7299
Website: www.shopkidzstuff.com