By Francesca Nicasio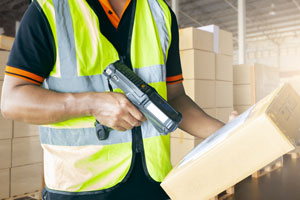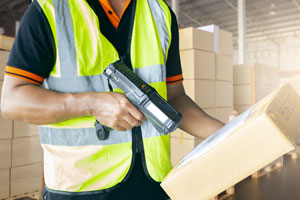 Inventory management has come a long way since the days of clipboards or spreadsheets. Between barcode scanners, RFID tags, and demand forecasting software, retailers can eliminate much of the manual work and data entry that come with adding and tracking merchandise in their stores. Despite these innovations, managing inventory continues to be a time-consuming process. Yes, certain tools can make it easier, but you need to remember that staying on top of stock levels requires a bit of legwork.
In the succeeding paragraphs, we'll talk about some of the manual (but critical) tasks that come with inventory management, and offer pointers so you can get them done as efficiently as possible.
Do physical inventory counts regularly
Conducting a physical inventory count (i.e., "stocktaking") on store merchandise allows you to reconcile your records and get an accurate understanding of your inventory levels—knowledge that's critical when making decisions around pricing, merchandising, sales, and more.
How often?
How often should you do a full inventory count? That depends on the size and nature of your business. Some retailers conduct it once or twice a year, while others do it every season. Regardless of how frequently you "take stock," the process requires careful planning and scheduling. Ideally, you'd want to schedule it outside of your normal business hours because it's virtually impossible to conduct a physical inventory count when you have shoppers in your store. If this isn't an option, you can close up early for a day or shut down for a bit during non-peak hours. Just be sure to notify customers beforehand.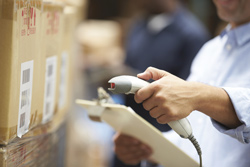 Get the Right POS
As for materials, see if your POS or inventory system has stocktaking features you can use. Otherwise, you'd need to print a form where you'll tally the merchandise you've counted. Do a quick Google search for "physical inventory count sheet" and you'll find numerous free templates you can use. You may also want to prepare a map of your store and stock room that'll give you an at-a-glance look at where the products are located. This will help in planning things like where to start counting, how to move about the store, where to assign employees, etc.
Considerations
Needless to say, there is no one-size-fits-all approach when it comes to actually counting items, as the process will depend on the layout of your store and the amount of merchandise you have. But as a general rule, you'll want to stay as organized and systematic as possible. See to it that everything is noted on your inventory count sheet, and use your map to mark the sections that you've already finished.
If all goes well, there should be little to no discrepancies between your physical tally and inventory records. However, if you find that the numbers aren't matching up, you'll need to implement steps to tighten up how stock is managed and maintained in your store.
And this brings us to our next point.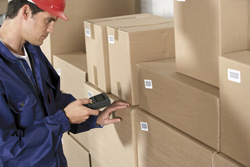 Complete cycle counts daily or weekly
Cycle counting is where small portions of inventory are physically counted on a continuous schedule, so you're constantly validating their accuracy. Cycle counting enables you to stay on top of your stock levels without having to close your store or spend too much time and manpower doing a full physical inventory count. In some cases, cycle counting may replace doing a full stock take altogether, though many retailers still choose to do both.
There are a number of ways to implement cycle counting. Some merchants portion out merchandise depending on their location in the store, while others cycle count according to department or product popularity. There are no hard and fast rules when it comes to this; just pick the method that makes the most sense for your business.
But whatever you decide, be sure to stick to it. Cycle counting needs to be done consistently in order to be effective, so make it part of your routine.
It's also a good idea to start small. Don't dive into your largest category or fastest-moving products straight away. Focus on minor categories or products during the first few weeks, so you can ease into the habit, gain confidence, and fine-tune the process.
Beef up store security
Theft and fraud account for most inventory inaccuracies, so implement the necessary precautions to prevent them.
Start with your staff. Simply hiring the right people can prevent many types of theft and fraud—including ones committed by employees, vendors, and customers. When hiring new employees, conduct background checks and be thorough with your interviews.
Once they are on board, give your staff adequate training on loss prevention. Educate them on how to deter shoplifters, how to identify supplier fraud or mistakes, and how to deal with return fraud.
If you have room in your budget, upgrade the technology in your store. You can, for instance, install video surveillance to monitor the people in your shop. Other retailers are even enlisting the help of analytics vendors, which analyze data points such as purchase history, return frequency, and dollar amounts to figure out if someone is committing return fraud.
Keeping your inventory in check is a continuous process. It takes time, and it is plenty cumbersome, but the effort will pay off tremendously. If you have a solid handle of your stock levels, you'll be able to prevent unnecessary losses, make smarter decisions, and ultimately be more profitable.