by Jon VanZile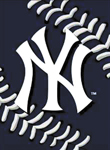 When it comes to hot selling linens, it is all about licensing. According to Sunny Singh, vice president of sales and marketing for Silicon Valley Textiles, Inc., the market for licensed products, especially blankets and throws, has increased by "leaps and bounds" over the past decade—and it is not simply limited to sports teams. "Before, most customers did not appreciate a licensed property if it was not a major brand, but now consumers realize that a licensed product is not only a genuine work of art, but a better quality product than most other blankets in the marketplace," he notes.
Silicon Valley should know. The company was originated in 2002 as a wholesaler of home textiles. Its product line-up includes one-ply and two-ply blankets, licensed products such as blankets and throws, many types of bedding, carpets, and apparel. "Our vision was simple: offer customers the best value for in home textiles," Singh says. "This has been our slogan every since we were a small sole proprietorship. We started off in the flea markets of northern California and have still kept in touch with our core customer base."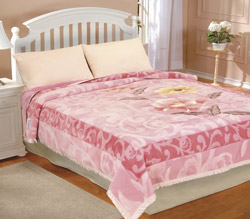 In recent years, Singh says that hot licensed products have included Sons of Anarchy products and Marilyn Monroe products. Beyond that, however, "one of our brightest licenses has been our collaboration with many artists. We are proud to bring their art to life in a heavy duty, quality blanket." In fact, Singh says, the key to maintaining a thriving linen and textile business is to meet customers where they are. You have to carry new and fresh products, and make sure to cater to customers at the right price points.
"You cannot keep selling the same designs that you have been selling for years only because they are a few dollars cheaper," he says. "Consumers are looking for new and fresh designs. Chances are if you are selling in an established channel, you get repeat customers. You cannot expect them to buy the same design or fabric they have bought before."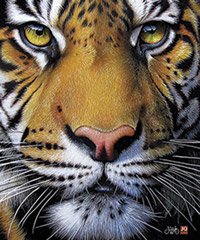 One fabric that has been doing very well is the super heavyweight plush one-ply blanket. "These not only have the feel of mink, but also the longevity associated with a it," he says. In the future, Singh says he expects "Sherpa" blankets to take off. These have a fuzzy lambskin–like lining that is available in a variety of thicknesses.
Shopping with Silicon Valley Textiles
Silicon Valley Textiles is truly a one-stop-shop for blankets, throws, and linens. The company's product line covers price points from bargain up to luxury, as well as a huge line of licensed merchandise featuring sports teams, artists, characters, and popular entertainment. The company requires wholesale customers to show proof of business, but works hard to satisfy individual customer's needs. If necessary, they will break open case packs for a small fee, however shipping rates and timing is quicker if you buy by the case.