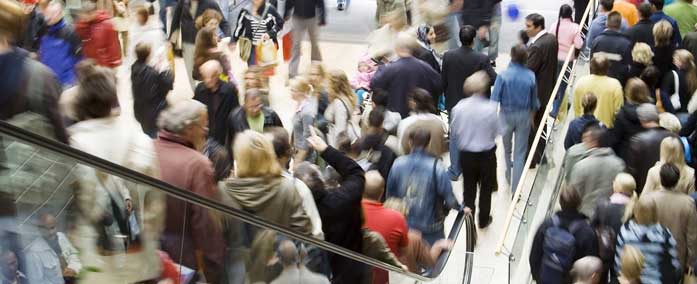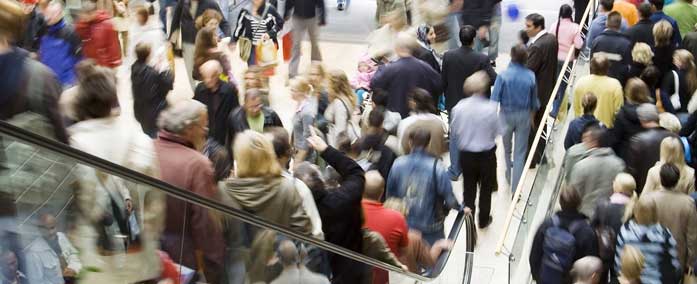 Last year, we asked: Should Retailers Open on Thanksgiving? This year, we take the idea a step further, and question in the grand scheme of holiday sales, is Black Friday still as important as it once was?
According to the National Retail Federation, the holiday shopping season is comprised of November and December. Last year, overall retail sales increased a record 5.3 percent to reach $687.9 billion.
But despite record spending, the number of people visiting physical stores on Black Friday and Thanksgiving fell four percent from 2016. Despite declining in-store numbers on Black Friday, it was still the most popular day for in-store shopping in 2017 with 77 million people.
The biggest increases were seen online and more specifically, on mobile. Last year, online sales rose 18 percent and Americans spent a record $6.59 billion online on Cyber Monday, making it the largest internet shopping day in history. Overall, 40 percent of online shopping during Black Friday weekend was done on mobile.
So, with fewer Americans heading to stores on Black Friday, and more shoppers turning to mobile, is Black Friday still as important for independent retailers? In short: yes. Black Friday is still the day with the most in-store traffic. And it will always be an American tradition.
There are many reasons why shoppers visit stores on Black Friday. Plenty of consumers know that Black Friday doesn't always come with the best deals. But for many, Black Friday is part of a wider tradition with friends and family. According to a Mintel survey quoted in Time, 23 percent of American holiday shoppers say they will shop in physical stores on Black Friday. But, for shoppers ages 18 – 22, that number jumps to 42 percent. Digital natives, the very consumers that we may expect to sit out on Black Friday, are in fact hitting the stores in droves.
When all is said and done, 91 percent of consumers still have shopping to do once Black Friday weekend is over. Outside of Black Friday weekend, the largest in-store shopping day is Super Saturday, the Saturday before Christmas. Meaning, you have about a month of steady traffic between the two busiest shopping days.
Black Friday is important, but it is not the end-all be-all of your holiday sales. To make the most out of this holiday season, spread your promotions out throughout the months of November and December. On Black Friday, focus on the customer experience and providing a welcoming, relaxing environment.