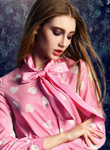 NYWholesale.com is a leading retailer and wholesaler for apparel, shoes, fashion accessories, and closeout items. They have built a reputation on customer service, premium products, and affordable prices guaranteed to keep customers coming back. The carefully curated selection of products available from NYWholesale.com offers a fast, economical way for suppliers to purchase wholesale fashion apparel, shoes, and accessories for their storefronts.
The NYWholesale.com online platform makes it easy for retailers of all sizes to seamlessly order from their office, on the go, or even from home. "Our website is filled with high resolution photos of all of the products we offer, so customers can clearly see what they are buying without question" said Ben Wong, owner. The no-hassle wholesaler offers an inventory that is always in stock and ready to be ordered and shipped. The company mainly uses manufacturers in China, which offer extremely high standards in quality, low prices, and fast turnaround times. This "best of both worlds" platform has become recognized by groups for being easy to work with, economical, and offering a wide variety of in-demand items.

The company was excited when recognized by prestigious groups as a leading wholesaler in a time when wholesalers are ruling retail. With both online and offline retail taking off as the economy picks up, NYWholesale.com has been able to provide valuable services in a market that yields high demand. Retailers have, however, become discontent with stiff wholesalers who are still offering catalog-only ordering, slow turnarounds, and less-than-par quality. "Today's consumer expects low cost and premium quality, making the wholesaler a quick choice for savvy retailers who want to get ahead in the market. "We offer the lowest prices on all styles, and if we have a customer who finds something lower from another company," said Wong, "then we match the price."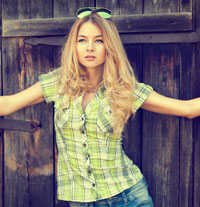 With a selection that is hand picked for relevancy, cost, and fashion, NYWholesale.com delivers a comprehensive variety of easy to order fashion apparel, shoes, and accessories. Through the company's websites, clients can easily peruse the full selection of ready-to-order fashion items. They give each client an in-depth view of their desired items, offering images that can be zoomed in to inspect quality, unit selections, and detailed descriptions. Also, the "Featured Items" section offers a selection of hot fashion items that are available through the website's easy-order platform.
To take advantage of the NYWholesale.com online ordering platform, clients simply choose the items they wish to order, checkout, and track their items. When clients order, they typically receive notification of shipment within one business day. The company proudly supplies other wholesalers, distributors, small retail stores, and flea market vendors.
NYWholesale.com accepts pre-orders. In addition, the company's Lowest Price Guarantee and Price Match offer assurance to new and existing customers. "Our prices are very competitive and we strive to offer the best service possible to our customers," said Wong. Placing an emphasis on exemplary customer support, the evolving company has consistently focused on changing their services to meet the needs of clients. This has led to the company becoming a leading wholesaler on and off the web.