By Mary Donovan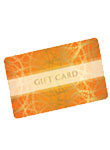 Spring and summer are upon us, and bring with them an array of gift-giving opportunities for occasions like Father's Day, graduations, weddings, and teacher appreciations. New research indicates that this season more than two thirds of US shoppers plan to buy gift cards; meaning that retailers would be wise to ramp up gift card marketing efforts for the spring and summer gifting months.
The new survey of more than 1,100 Americans showed that gift cards are popular gift choices for two main reasons: gift givers can be assured recipients will be able to purchase what they want, and the cards are convenient for recipients since they can be spent in-store, online or on their mobile phones. The Retail Gift Card Association (RGCA) conducted the research for this survey.
Consumers have a lot of options, but they remain confident that gift cards deliver. Key findings from the RGCA survey offer smart directives for retailers based on each gifting occasion coming up:
Americans love gift cards:
A full 100 percent of survey respondents have used a retail gift card in the last year, 77 percent have given one in the last year, and more than two thirds plan to give one in the next three months.
Online marketplaces for grads:
Gift cards are a very popular gift for graduates, with the overwhelming number of shoppers selecting cards from online marketplaces (45 percent). Fuel cards are also popular for this younger demographic (21 percent) as are cards for department stores (13 percent).
Department stores for newlyweds:
79 percent of shoppers would give a retail gift card as a wedding gift. Department store gift cards are the top choice (26 percent) followed closely by online marketplaces (20 percent). Home improvement gift cards will also be popular this year (13 percent). Weddings are also perfect occasions for pitching in with others to give a larger gift; 65 percent of consumers would prefer to give a gift card when giving a gift from a group.
Home improvement for Dad:
Not surprisingly, the most popular gift card for Father's Day will be those from home improvement stores, with 23 percent of shoppers selecting this option. Restaurants (19 percent) and online marketplaces (10 percent) will also be chosen this year.
Restaurants and online gifts for teachers:
An overwhelming 85 percent of shoppers would select a gift card for a teacher present. This year, the most popular types are restaurant (29 percent), and online marketplaces (25 percent).
Suggested investment:
$25 is the most popular denomination of gift card to be given over the next three months, with 44 percent of consumers indicating this is the average amount they will load on each card. 24 percent will give $50 denominations and 6 percent will give $100.
Gift cards present powerful revenue opportunities to independent retailers, and create additional foot traffic from card recipients. Retailers interested in seizing on the popularity of gift cards during the spring and summer months should be aggressively marketing gift cards to target audiences, and displaying them prominently in-store. Pleasing packaging is also a nice touch during this popular time for gifting.