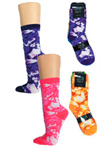 More than 50 years ago, Eros Wholesale was founded as a rack jobber that supplied socks and hosiery to department stores. Today, the company has evolved into an international importer with a dizzying product catalog, expanding far past the original line of socks and footwear. "We like to say we're a one-stop shop for anybody looking to buy things in bulk," says Eros President, Brad Seiver. "We sell just about anything people put into stores, and if there's something they can't find that we don't sell, we'll probably be able to find it."
Eros products include soft goods and apparel of all types, with a focus on socks and hosiery, flip flops and footwear, winter apparel, backpacks, dresses and other items. Eros takes pride in making life easy for its many small business customers. "We believe in independent retailers," Seiver notes. The company recently unveiled a new wholesale website that offers cutting-edge service, making it easy to instantly view the catalog and get exact pricing for any product within seconds.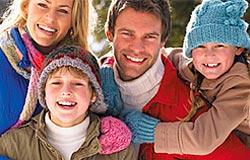 According to Seiver, the website is just one element of Eros Wholesale's strong focus on customer service. "The most important thing to us besides having good products is customer service," he points out. "We work very hard to have the best customer service. For example, if you call and someone is here, you'll never get voicemail. We'll always pick up the phone, try to answer your question quickly, and get your products out as quick as possible; and you'll get a good deal." Eros also offers small lot sizes, so mom 'n' pop retailers aren't stuck ordering dozens of items they will have trouble storing. Instead, many products can be ordered in quantities as small as one case, while still qualifying for wholesale pricing. "We work on very small margins here," Seiver says of the company's low prices. "We try to give the best deal to our customers."
Buying details
Eros products can be ordered via phone or through the company's website. There is no minimum order, and no pre-qualification for wholesale customers. Minimum quantities depend on the product and are published on the site, and discounts are based on quantity. To obtain pricing for any product, enter the amount desired into the online cart, and it will automatically adjust the wholesale price to reflect the discount. Ordering questions can be addressed via online chat.