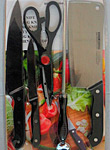 If you're a dollar retailer or flea market vendor anywhere in the Southeast, chances are very good that T&J Trading GA, Inc. has whatever you'll need. T&J is a wholesaler and importer, and boasts that it's the, "fastest growing merchandise distributor in the East Coast area." This claim seems entirely possible, considering the breadth of the company's product line.
"We have everything from kitchenwares to household goods, apparel, tools, toys and games, and much more," says company owner, Joe Zhang. "We are a true one-stop shop." T&J also offers some of the best pricing in the region, Zhang affirms, making it one of the most comprehensive product wholesalers in the area. This combination of excellent pricing and a dizzying product catalog is due to T&J's close connection with China-based manufacturers. Zhang reports that T&J receives up to five containers monthly with new products, making it possible for retailers to continuously update their product offerings. "You have to have a lot of merchandise for sale," Zhang advises, when asked what makes a successful flea market vendor or dollar store. "That's the most important thing. You can't just have a few items sitting out."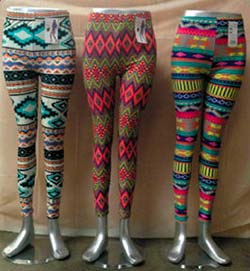 As an example of the depth of T&J's product catalog, Zhang notes that his company offers dozens of styles of men's socks alone, and that's just a small part of the foot and legwear offerings. T&J also has a comprehensive line of women and children's socks, as well as leggings, winter footgear, and other apparel. T&J also offers electronics, bags and accessories, tools and hardware, kitchen products, pet supplies, household items, sporting goods, stationary and sunglasses. In addition, the firm offers closeout items when available, so buyers should check the website or call for details about product availability.
Buying details
The T&J website offers a comprehensive product catalog, and the company is open only to wholesale customers with a business license. There is a $100 minimum order, and customers pay for shipping. Most orders are shipped the same day if received and processed by 3 pm.