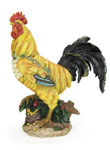 Opportunity Buys Inc. is a wholesale dealer of a large variety of gift and home décor items, including an array of polyresin figurines in exclusive designs. The statues are available in a range of motifs, including Southwestern, Down on the Farm, Nautical, Down in the Holler and Wild West. "We have a team of artists who specially design these products," says Tim Chocklett, president, who launched the company in 1994.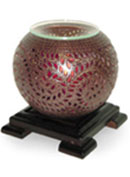 Another hot seller is Opportunity Buys' line of candle warmers. Consumers are attracted to electric ceramic candle warmers because they are a safe alternative to burning candles, and produce no flame, soot or smoke. "The user simply places a glass container candle onto the ceramic warming plate, plugs it in and turns it on. The ceramic plate melts the wax, releasing a pleasant scent. Our warmers are made of quality ceramic. Plastic candle warmers, which are commonly seen on the market, are easily stained by colored wax, and our ceramic warmers just wipe clean," Chocklett shares. Other popular items include angels, safari themed goods, dream catchers and fleece character blankets from Dora to Toy Story and beyond.
Fancy, colorful loom band bracelets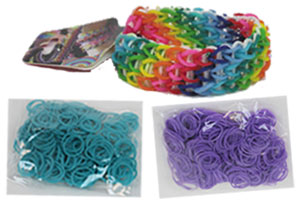 In addition to its more traditional lines, the wholesaler stays on top of trends, and recently introduced a line of Bandzmania 300-count loom band bags, as well as pre-made loom band bracelets. Bandzmania loom band bracelets have been created in several fashionable color blends like blue and yellow, hot pink and purple, and in styles from single to triple width. "Bandzmania bracelets are priced low, from $.50 to $1, and retailers can sell them for $2 to $3 each," Chocklett notes.
"We have always been good at creating hot key strength items, and now we are a major player across the country," Chocklett reports. He attributes this expansion to the firm's acquisition two years ago of Trippies Gifts, one of the largest polyresin companies in the U.S. for decades. "Trippies was in business for more than 35 years, and was very well known. Now that we have Trippies we are able to take our programs nationally, and it has helped our buying power, variety and strength." Large chains and small retail sellers, as well as catalog and mail order companies are among the firm's regular buyers.
Buying details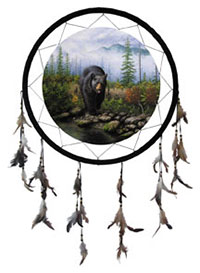 Most of Opportunity Buys' merchandise retails for $5 to $20, and gives sellers more than a 50 percent markup over wholesale prices. "All of our gift items are quality merchandise that offer retailers good profit margins," Chocklett assures. Retailers can view product information online, and upon registering will have access to prices, quantity and availability. Opportunity Buys has no minimum order, and the firm has Hispanic speaking customer service representatives available by phone. With a large inventory in stock, items ship in one to two business days. Merchants are invited to visit Opportunity Buys at the IGES/SSS Show, November 5-9 in Sevierville, Tennessee, at booths SV 2026-2029.
Opportunity Buys/Trippies Gifts
1515 Brookville Crossing Way
Indianapolis, IN 46239
Toll Free: 800-894-2816
Website: www.obiwholesale.com