Retail payment solutions can and should be optimized to the needs of each individual business. Todd Robinson, VP of Marketing for North American Bancard, a full service payment solutions provider, recently spoke with Independent Retailer magazine about the range of small business payment products such as credit, debit, EBT, and gift and loyalty cards, available to help indie retailers support and grow their businesses.
How can payment solutions help with efficiency? 
Robinson: Accepting credit and debit cards makes a business more efficient in numerous ways. Retailers will see an increase in sales, since customers who pay with credit cards spend more than those who pay with cash. They will also see an increase in customer loyalty because they allow customers to pay how they want to pay. North American Bancard also offers access to in-depth reporting tools that enable merchants to track what and when their customers are purchasing, so they can more effectively manage inventory.
Can retailers with a storefront also utilize mobile and tablet payment solutions? 
Robinson: Absolutely. At North American Bancard, we don't take a "one size fits all" approach to payment processing, because we know that no two businesses are alike. Whether they are operating solely out of a brick and mortar location, looking to accept payments on the go, or want a combination of both, we will tailor a payment acceptance solution to the needs of their specific business. From traditional countertop terminals to the latest tablets and mobile solutions, we provide each merchant with a customized approach that will help their business prosper. Best of all, they can partner with North American Bancard risk-free with a no obligation, month-to-month service agreement.
When selecting a provider, what should retailers look for?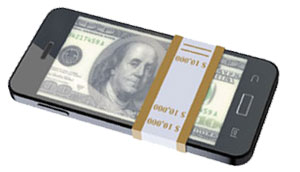 Robinson: There are many things that a merchant will want to pay close attention to before signing a contract. The first is rates. Retailers must educate themselves about the differences between processing rates for debit cards vs. credit cards, swiped vs. keyed transactions, and Visa/MasterCard/Discover vs. American Express. Often, payment processors will advertise their lowest rates, and merchants understandably assume that rate will apply for all types of credit card transactions. This is not the case, so they should inquire about the rates for all the transactions I just mentioned. The second consideration is length of contract. A typical contract with most payment processors is around three years in length, and merchants may find themselves locked into long-term commitments unknowingly. At North American Bancard, we don't rely on long-term contracts to build merchant loyalty. Instead, we offer a month-to-month service agreement, and we rely on our low rates, free equipment, and unrivaled customer and technical support to keep merchants coming back.
The third aspect is equipment. Some merchants think they have no choice but to buy or lease equipment from a payment processor. This is not the case. In fact, North American Bancard offers the industry's largest selection of free equipment, including the latest mobile solutions to all of our merchants.
When should a retailer select a customized payment solution? 
Robinson: A merchant services provider should customize each payment acceptance solution to each specific business. At North American Bancard we are committed to helping all types of American businesses prosper, and we work closely with retailers to come up with the best possible payment acceptance solution to help them grow their businesses. Whether they are a small to midsize organization or a large group, we will help them implement a strategic plan to help increase the payment options they offer their customers, and increase their profitability.