By Eric Leuenberger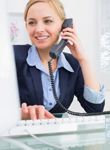 It should go without saying that the checkout process is one of the most important elements on any ecommerce site. Once a visitor adds an item to their cart and commits to checking out, the only factor standing between them and a sale is the checkout process, so it makes sense to ensure you have the smoothest, most secure checkout possible.
There are various types of checkout processes, including single-page checkouts and multi-step checkouts. While each style has its proponents, the fact is that it doesn't matter which style you use if the process itself lacks the necessary elements to convert the shopper into a customer—and even with a perfect checkout process, no one should expect a 100 percent checkout rate.
Instead of expecting perfection, your aim should be to decrease your cart abandonment rate while increasing conversions. Here are some essential elements of a successful checkout process.
Include customer points of assurance. Points of assurance help answer pre-sale questions the shopper may have regarding how the store handles their information and what they can expect after the sale. In short, customer points of assurance help build confidence, which leads to more sales. Offering these at the right moment and in the right locations is essential to increasing conversion. Points of assurance include items such as links to privacy policies, guarantees, returns policies, and FAQs.
Many times, links to these points of assurance are displayed in boxes labeled "shop with confidence." The best "shop with confidence" boxes show the information listed above as well as sneaking in your UVP (unique value proposition) in a bullet point fashion. Note how the box below also informs customers that the store in question has a "Money Back Guarantee" and "100% Secure Ordering." These are not only points of assurance, they are sales points.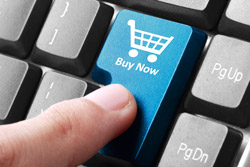 Clearly display security seals. Some stores feel that merely listing a secure seal in the footer is good enough. This may be true at other points during the shopping experience, but during checkout it is wise to bring secure logos up within the user eyeflow, preferably near the points of action (POAs).
One specific point of action that should clearly display a secure logo is the point at which shoppers are asked to enter payment information. This is the exact moment the customer will ask, "Is my transaction secure?" Answering it precisely when they ask they question will go a long way toward winning them over.
Another good practice is to include some text underneath the seal to reinforce the message. The best choice of words is usually "Your transaction is 100% safe and secure."
Clearly display the shipping costs related to the order. Display shipping costs early and often. Do not wait until the later steps of checkout to let them know how much it will cost to ship their order. Hiding your shipping costs will lead to higher abandonment rates.
Use visual progress indicators for organization. Indicate how many steps are in the process, which step they are at, and how many more steps they have to go. It is not enough to just list the words "Step x of x." The use of a graphical indicator in conjunction with the proper text is best. Remember, a picture is worth a thousand words.
Be available to help. Even if the website is doing its job of clearly providing the customer with the information needed to make an informed buying decision, there will be times (especially as your customer base grows) when a shopper needs help during checkout.
At these times, it is important to provide a reliable and visible means for them to make contact. Many businesses use phone and live chat. However you do it, do not make this information hard to find—and don't limit your customers to email. You want to give the customer a means of immediate and direct contact when they need it so they'll close the sale. Forcing customers into email will result in lost sales.
Offer multiple payment channels. Don't limit your ability to capture sales by minimizing payment channels offered. Some customers prefer to order online, while others may prefer ordering via phone and, in rare cases, even by fax (it does happen).
Give your customers the opportunity to complete their order over the phone by clearly displaying the customer service phone number. One common and effective way of presenting this is to include a call to action that says "Prefer to Order by Phone?" and giving the phone number. Although many stores may not receive a lot of phone/fax orders, making this option available will help closes sales.
Offer multiple payment methods. Whether selling domestically or internationally, providing multiple means of payment is critical. Credit card, Google checkout, money order, checks, and PayPal are just a few examples of effective payment options. At the very least, you should offer PayPal and credit cards.
Remember, once a shopper enters your checkout process, the sale is yours to lose. Shoppers who enter the checkout process can be considered highly qualified and interested. They want to become a customer—but that doesn't mean they necessarily will. Stores must do the right things in the right order to help your customers complete their transactions confidently and "get out the door" quickly and with a positive experience.