By Mackenzie Hurlbert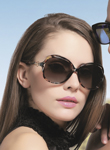 Did you know your eyes can get sunburned? With the summer heat hitting the country full blast, sunglasses are a fun way to accessorize and provide necessary protection for your eyes. Albert Ye, owner of Eason Eyewear, provides stylish and fashionable sunglasses, reading glasses, and jewelry at wholesale prices across the United States.
"I actually have two companies," said Albert Ye, "Eason Eyewear and Eason Fashion Inc. My wife and I started the companies in 2014." Since then, the business has seen growth and is expanding their lines. Ye recently added a line of reading glasses to Eason Eyewear, and he also offers metal and plastic rimmed sunglasses, polarized sunglasses, and fun designs for kids. Along with sunglasses for casual, daily use, Eason Eyewear also sells sport sunglasses their own EYE-Style collection.
"In general, our styles are more fashionable," said Ye. He added that many of the West Coast eyeglass suppliers are more conservative but New York based businesses often add more style to their products.
Ye's jewelry lines are sold under the business name Eason Fashion, Inc. and include an array of stylish, slim necklaces, earring sets, statement necklaces, key chains and bracelets. "All jewelry is designed in France," said Ye, explaining their designer was experienced in the field.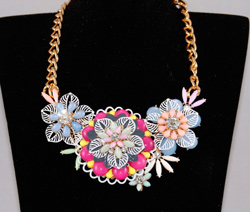 Eason Eyewear sells their glasses in sets of 12 with no minimum on orders. According to their website, the company also offers the following services: custom design service with their innovative design staff, the provision of special orders to accommodate consumer needs, and private label service for those who seek exclusivity.
When discussing his plans for the future of Eason Eyewear, Ye said he hopes to continue growing his business, adding more quality product lines, and offering competitive prices. "Our product has the best quality but at a low price," he said. As far as new products go, Ye said there are a few more markets he intends on adding to his growing business. "In the future maybe optical frames for prescription glasses," he said.
Eason Eyewear offers a different kind of wholesale service for retailers. Ye says his experience and connections in China expedite and simplify the shipping process between supplier and retailer. Without the use of a middleman, consumers are purchasing their products for a more affordable price. "I want to give more value to my customers, the retailers," said Ye. "We skip the distributor and go directly to the retailer. The selling channel is more efficient. So in the end, the consumer pays less for the product."