by IvyLee Rosario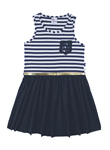 What once started as a small brand has now taken America by storm in the form of Pulla Bulla, a multi-million dollar wholesale children's clothing company. Albert Stimer of Pulla Bulla credits their quality products, customer service and reasonable price points as the base of their continued success. "We control the process, we produce new styles several times a year, and we are always working on new designs and new materials."
Established in 1980, Pulla Bulla originally sold their products throughout Europe and Latin America, and has now made the US their most recent conquest. "We have a really high quality product and we felt that it would benefit the consumers here in the US," says Ericka Pena, Office Manager. The company now covers all 50 states and is featured in eight different showrooms, including their own at the company's main headquarters in Orlando, FL.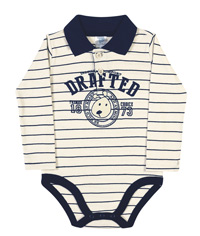 Pulla Bulla covers a wide variety of children's apparel, ranging from newborn all the way up to the tween market, releasing new collections four times a year. For the upcoming season, clothing sets and girls dresses are the most popular selling items. In 2016, the company plans to focus on the surf and resort lines, featuring new shirts, shorts, dresses, blouses and sets for both girls and boys.
With the continued success of the company, Stimer says they have several plans in the works for growing the business. "We want to increase our employee numbers from the nine we have now to about 25, and then further down the road we are looking into a plan to manufacture here in the US as well." For more information on Pulla Bulla visit www.pullabulla.com or call 800-805-0294.