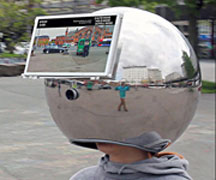 The coolest product introductions, as indicated by the recent 2013 Fast Company Innovation by Design Awards, close the gap between man and machine in ways that make consumers' daily tasks easier than ever. Smartphone-compatible toys and tablet-operated gadgets continue to gain momentum as designers push the limits of innovation. More than 1,400 products were considered for eight awards, and the most technologically advanced, salable and useful reaped the highest rewards. The winners are:
Interactive device: Google Maps for iPhone. A clean, predictive app that offers traffic information and alternate routes, by Google.
Products: Leap Motion Controller, a 3-D gesture controlled device intended to replace the computer mouse, by Leap Motion.
Concepts: Decelerator Helmet, a toy to see the world in slow motion, by Lorenz Potthast.
Student design: SparkTruck, a mobile 3-D printing workshop by Jason Chua, Duygu Erucman, Prat Ganapathy, Kathayoon Khalil, Eugene Korsunskiy, Diane Lee, Aaron Peck and Rachel Star.
2-D design: USA Today for its new logo and brand identity for the newspaper, by Wolff Olins.
Spaces (architecture): Klong Toey Community Lantern, an indoor-outdoor modular community center in Bangkok, by Tyin Tegnestue Architects.
Transportation: Uber Client App, disruptive, data-driven app for getting an on-call town-car service, by Uber.
Social good: The AidPod, which repurposes Coca-Cola shipping crates to deliver medicine to war-torn areas, by PI Global.
Automatic's Smart Driving Assistant, a smartphone-enabled product designed to work with a car to improve gas efficiency, was also a hot topic of conversation, as was Nike's 3-D printed football cleat. Consumers will only continue to demand goods with both exceptional form and function in the coming year, according to several product designers present.
"Consumer expectations are higher than ever," says Bobby Mackenzie, senior marketing manager of Aero Designs, a firm owned by Concept nominee David Edwards. "The products that truly take off and sell are ones that make passersby think, 'Wow, I have never seen anything like that in my life, not even in a science fiction film.'"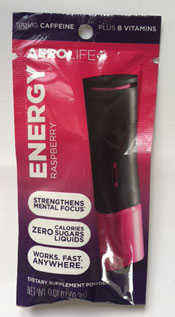 David Edwards' new product, WikiCell Edible Packaging, gets customers talking because of the novelty of the product, with its new twist on energy supplements, AeroLIFE Energy. Attendees mingling at the after-party flocked to the product, which is a powdered vitamin and caffeine shot similar to Pixie Stix candy, due for release early next year.
"What we are seeing, in terms of selling innovation, is that you can't move your business into the future if you believe that certain groups or demographics aren't your customer," notes Heather Glendinning, marketing manager of Autodesk. The company sponsored designer Anton Willis through Kickstarter to deliver the Oru Kayak, a product nominee. "While we thought, at first, that only people looking for a kayak would be interested in our product, we see time and time again that a good product design will always sell, even to people you would not expect to be your customer. The product marketplace is truly becoming global and more multifaceted by the minute."
Retailers looking to get customers talking about their business and fortify sales will have an increasing number of product options with which to entice customers. Keep an eye on these and other companies for more items that draw consumers to stores.