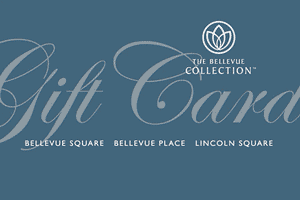 Every single business out there had to make changes to their model when the pandemic striked. Whether it was putting more focus into their ecommerce websites, offering different contactless payment and delivery options, or increasing their presence on social media, no stone was left unturned. While some retailers did not make it out of the pandemic, The Bellevue Collection shared their success story with Independent Retailer.
Located in the heart of Bellevue, Washington, The Bellevue Collection is a shopping development comprising three separate locations: Bellevue Square, Bellevue Place, and Lincoln Square. This collection features more than 200 shops, 50 restaurants and entertainment venues, 1,315 luxury hotel rooms, and 12,000 free retail parking spaces all in one place — making it the region's largest shopping, dining, nightlife, and entertainment destination. In looking at coming back from the pandemic, The Bellevue Collection created unique packages and programming and leveraged a variety of channels to bring customers back.
Putting Customers First
"Our family-based company, with its 75 years of community building, believes in a comprehensive marketing approach built to perform, inspire, and support our customers and community," Jennifer Leavitt, VP of Marketing at Kemper Development Company, said. "During the most challenging times, we continued to find ways to build and support the community through fundraising projects like 'Do Good with Delivery,' bringing back key events as soon as possible and appropriate, like 'Fashion Week' and 'Snowflake Lane,' and finding new ways to connect with customers when live events were not possible (i.e. Instagram Live) to continue to serve customer needs and inspire purchases. When we reopened after an extensive unprecedented closure in our history following government mandates, we went above and beyond to keep visitors feeling safe with our measures."
Especially during the 2021 holiday shopping season, the unique packages and programming helped the Bellevue Collection to:
Increase foot traffic 33 percent in December and 52 percent in November, compared to 2020, through holiday shoppers, nightly holiday parades, new shops, Santa photos, interactive augmented reality screens, and more.

Garner 125,000 engagements with interactive video screens and selfie stations.

Increase sales in a variety of previously-struggling retail categories: 47 percent in home, 51 percent in jewelry, and 63 percent in men's fashion.

Reach over 350,000 consumers through paid media placements.

Earned 111 media/influencer stories, equating to 155 million impressions via publicity efforts.
Helpful Tactics to Keep Business Booming
The commitment to and how the Bellevue Collection communicated their cleaning practices, UV sanitized handrails, air handling units, and surface testing, were critical to ensuring customers felt safe coming back and shopping in person. When they reopened, the collection implemented some programs that indie retailers can easily follow suit with in order to help their brick-and-mortar storefronts be the main attraction this summer season, including:
When guests shopped at any store or restaurant, they received a Bellevue Collection gift card with their purchase.
For example, if they spent $200, they received a $30 gift card; or if they spent $500, they received a $75 gift card.

The collection also offered minimal-contact activities, including their Garden Augmented Reality photo area full of inspirational sentiment, to celebrate doing their part.
"Having come through numerous economic challenges over the last 75 years, the commitment of the owner, Kemper Freeman, to continue marketing efforts is critical to our success. Kemper holds to the belief that coming out on the other side ahead of the competition is achieved by continuing marketing and programming through the tough times," Leavitt said.