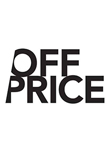 If you're an apparel retailer, there's a good chance you've heard of OFFPRICE. The tradeshow is one of the industry's hottest and fastest-growing events. Retail buyers can find on-trend apparel, footwear, and accessories for men, women and children up to 70% below regular wholesale prices. The OFFPRICE team has been extra busy this year. In addition to the two events in Las Vegas they hold every February and August, OFFPRICE added a New York City event this June, and debuted a new online shopping platform for retailers called OFFPRICE 365. We caught up with Melissa Miller, marketing manager for OFFPRICE, to get all the details.
IR: What is off-price? And what are OFFPRICE shows?
Melissa: The off-price sector is all about opportunity. Whether off-price sellers have acquired excess inventory from a major retailer, or manufactured their own products, their merchandise is in current styles, with prices 20-70% below wholesale value. Because the cost of off-price merchandise is hard-to-beat, in fashions that today's consumers demand, product quickly moves through the channel. Smart retailers use the off-price industry as a treasure hunt experience, and capitalize on limited time opportunities to pass along the savings to their customers.
The OFFPRICE Show is a retail trade show in Las Vegas and New York City, which features various categories of off-price apparel, footwear, and accessories. The shows are a must-stop destination for buyers from national chains, to new boutique owners.
– What kinds of retailers should incorporate off-price products into their stores?
All retailers should incorporate off-price into their overall buying strategy, whether they buy off-price basics and small add-ons, or rely more heavily on off-price merchandise to fill their stores. With the current retail landscape, all buyers would benefit from a healthy mix of merchandise that also helps boost margins. We encourage retailers to buy low and pass savings on to customers, who are always on-the-hunt for a good deal.
– How has OFFPRICE show grown over the past few years?
The OFFPRICE Show has grown so much in the last few years! We've ramped up our efforts to provide educational and networking opportunities for our buyers on-site. With the amount of store closings in the past year, our buyers were looking for advice on how to help their businesses thrive. So, we've partnered with industry influencers and retail specialists who have offered presentations on current topics throughout the show. We've also added what we call the "Networking Hub" to the show floor, which is a dedicated space for retailers to relax, grab a snack or drink, and connect with others in the industry.
– What was your inspiration for adding a New York show?
Of course, New York City is the Fashion Capital of the World! About 100 of our vendors have showrooms in the area, and the return of our New York City Show June 11-12 at the Penn Plaza Pavilion complements the buying opportunities already in the area.
– What is your vision for OFFPRICE New York? How will it compare to the Las Vegas shows?
The OFFPRICE New York City is a smaller, more intimate setting than the Las Vegas Shows. It's a great opportunity for buyers to "get their feet wet," if they're new to OFFPRICE. For more seasoned OFFPRICE buyers, it's an opportunity to spend more time with vendors, whether it is on the show floor or in showrooms. The New York City Show offers east-coast buyers who may not be able to travel to Las Vegas a chance to experience the off-price sector.
– Tell me about the recent launch of OFFPRICE 365 – what is this product and how does it help retailers?
OFFPRICE365 is our new online marketplace for buyers and sellers that launched right after our February 2018 Show in Las Vegas. Our vendors have already uploaded over 700 products, across various categories for men, women, and children. Our community was looking for more business opportunities yearlong, so we developed an online extension of the show. OFFPRICE365 is helping retailers stay connected to our channel, find new vendors and merchandise, or source quick fill-ins for their stores between shows. For buyers new to OFFPRICE, it's a great way to discover what products are available, or plan which vendors they'd like to connect with at an upcoming show. For busy entrepreneurs or buyers with limited travel time, OFFPRICE365 is a convenient way to shop on their terms, 24 hours per day, 365 days per year. So far, the response has been positive among both buyers and sellers.
– How can retailers stay up-to-date on all things off-price between OFFPRICE shows?
The best way to stay up-to-date on OFFPRICE news is to sign up for our online newsletter. We share sneak-peeks of products coming to an upcoming show, registration announcements, exclusive party invitations, industry news, and much more. Retailers can also sign up to receive our publication, Off-Price Retailing Magazine online. We're also active on Facebook, Twitter, Instagram, and Pinterest, so please be social and connect with us there.