Nationwide, chains and small businesses alike know the importance of a good sale to their customer base. Sales in general, especially those involving coupons, are known to draw in both new and returning customers and increase overall sales.
However, the type of coupon plays a big part in how successful the campaign will be. Consumers are getting smarter, doing their research and reading up on reviews before making any type of purchase. This means that they are able to sniff out a bad deal when they see one, meaning business owners need to take care to create deals their customer base will really want.
So how do you create the perfect coupon? By tapping into both the psychological and emotional needs of consumers. Coupon Chief has broken down the best practices to create a successful coupon. Keep reading to learn what your team needs to know in order to draw in loyal consumers and increase retention rate.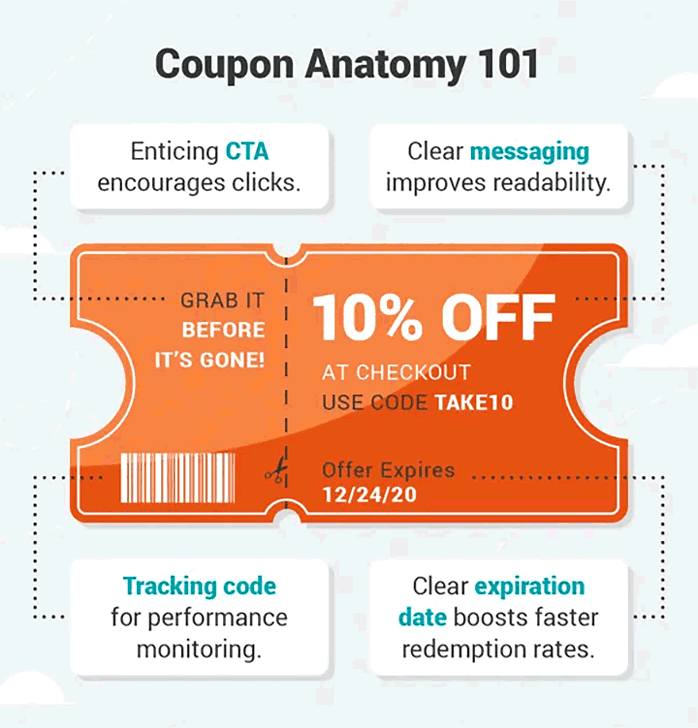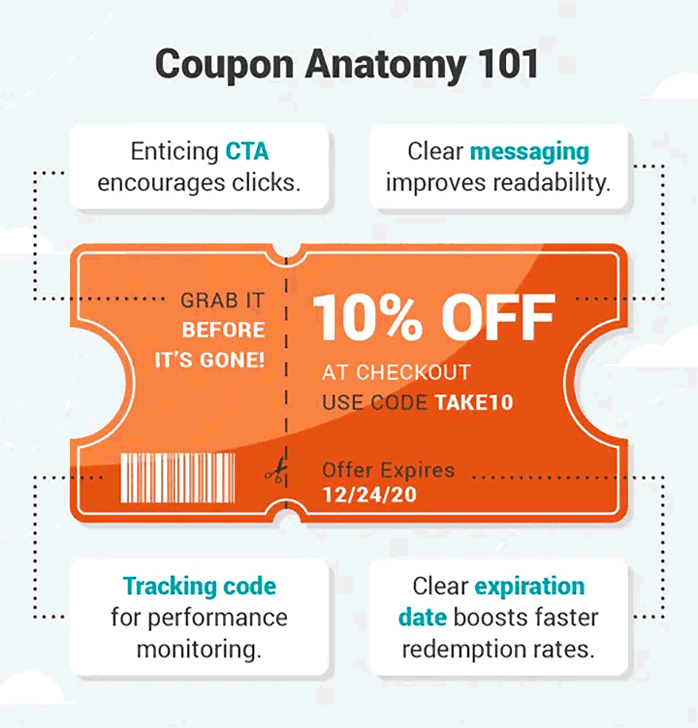 When creating coupons for your business, the most important elements to include are a call to action (CTA), a clear and exciting message, an expiration date and a tracking code. By including each of these components, marketers can ensure proper readability of their coupons and invoke a sense of importance by outlining why consumers should care about this coupon and how long they have to use it. You don't need to be running out of merchandise to set an upcoming expiration date, limiting the time frame of the deal can make it feel more special and entice customers to shop now.
Another element to consider when creating your next coupon is pricing psychology. Experts believe that certain numbers have a different effect on our brain than others, and one of the most effective numbers is 9. Using 9 to round out the price of your item, for example $39 instead of $40 or $19.99 instead of $20 can greatly boost sales. Consumers feel they are getting more of a deal when items are priced this way, even though the actual savings might be rather minute. Another way to boost the "great deal" feeling is to show the original price next to the sale price, to highlight just how much money can be saved. Updating the color, size, and style of font between these two dollar amounts can also help further the feeling of price difference as well.
Color also plays a factor in consumers' purchase decisions, whether they realize it or not. While certain colors evoke a sense of passion and excitement, others can be used to calm your audience and inform them of why they need your services. Below is the full breakdown of the emotions certain colors can invoke: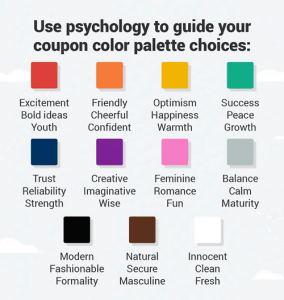 Red: Youthfulness, bold ideas, excitement.
Orange: Cheery, confident, familiar.
Yellow: Warmth, happiness, positivity.
Green: Financial success, peace, growth.
Blue: Trustworthiness, security, strength.
Purple: Royalty, creative, special.
Pink: Femininity, romance, excitement.
Grey: Peace, maturity, balance.
Black: Modern, successful, high-end.
Brown: Masculine, nature, security.
White: Clean, fresh, innocent.
Targeting your coupons to the audience with the best affinity to the offer is key to making sure you are delivering a great ROI. Invest time in understanding your customer base, informing yourself about their age, gender, location, income, and spending behavior. While some companies might be worried about privacy issues, there isn't much to fear with a coupon strategy. The information we've listed here is easily accessible for most customers, especially loyal ones, and studies have shown the consumers appreciate when store owners show extra effort to personalize offers. In fact, 76 percent of consumers said they appreciate receiving personalized offers based on their spending habits and purchase history.
To learn more about all the elements that go into a successful coupon, check out Coupon Chief's animated infographic here: www.couponchief.com/blog/anatomy-of-a-coupon.