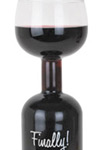 Toys and novelties are consistent top sellers for independent retailers, since they are often both affordably priced and great impulse buys. Today's trending products are designed for fun, while allowing consumers to make a personal statement.  Following is a review of the latest hot trends.
Big Mouth Toys
Big Mouth Toys was launched in 2001, and creates and produces humorous products targeting practical jokers of all ages. "This year, we came out with a selection of garden gnomes," notes Lynn Polaski, national sales account manager. "The regular garden gnomes have been around for a long time. They are fun and people like them, but ours are a little edgier and they make people laugh." Big Mouth Toys' gnomes include the Naughty Dancin' Garden Gnome, Garden Gnome on the Throne, and the Solar Mooning Gnome, each about ten inches tall. Garden gnomes wholesale for $9 and retail for $18 to $20.
Another new product created by company owner and head prankster, Steve Wampold, has already gone viral on Facebook. "It's a wine bottle with a wine glass at the top, and it says, 'Finally a wine glass that fits my needs," Polaski explains. "Women love it." The idea for the Wine Bottle Glass, like many of his designs, came to Wampold through a combination of intuition and observation. "Steve was at his kid's basketball game and the women were saying they were looking forward to a glass of wine after the event," Polaski reveals. "Steve designed the product knowing that women would relate to it. You have to have merchandise that people can relate to, and that's what we strive for." The wholesale price for the Wine Bottle Glass is $7.50, and retail is $15 and up. The product comes with colorful point-of-purchase packaging.
Another hot item from Big Mouth Toys is the Piggy on the Potty soap dispenser. "People think it's hysterical to watch the soap come out of his nose, and because it's entertaining, it can get kids to wash their hands," Polaski continues. Piggy on the Potty wholesales for $7 and retails for around $15. Big Mouth Toys' products are all original, and the company introduces 30 to 50 items each year. The minimum order is $50, and Big Mouth Toys will break cases. The firm caters to mom and pop stores, and retailers can buy as little as one piece of any item.
Novelty Gifts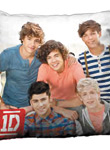 Another product line sure to make people smile and possibly jump for joy is from Novelty Gifts. "We go with the trends, and we are selling what is hot right now," states Jimmy Narine, VP. "One Direction is the number one band in the world, and their world tour sold out in less than one hour. We have a complete line of One Direction merchandise, including stationery, plush, key chains, pillows and figures."
Hailed as bigger than the Beatles, the band has sold over 12 million records. "One Direction has a strong fan base among women of all ages," Narine adds, "and their popularity shows no signs of slowing down. Retailers should jump on this opportunity to increase sales." Novelty Gifts is a one-stop-shop for One Direction merchandise, Narine notes, and profits are double wholesale price. "Usually, a smaller retailer cannot meet the manufacturers' minimum order requirements, but we have contracts from manufacturers to distribute these One Direction items."
Novelty Gifts also carries several of the more popular "As Seen On TV" products, which give retailers the added bonus of television promotion. Pillow Pets Dream Lites, for example, are nightlights that make bedtime fun for youngsters by transforming a room into a starry sky. The face of the particular pet is also projected with the stars. Another novelty, the Big Top Cupcake maker, is 25 times larger than a normal cupcake, and is sure to catch on as a fun, inexpensive way to bake a statement. Novelty Gifts' minimum order is one case, and products are sold in 12 or 24 pack cases.
Island Dogs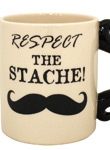 On the cheekier side of what is trending today in novelties is merchandise that makes a bold, even racy declaration. Island Dogs has a selection of merchandise that includes a telescopic fork and knife, duck whistle and gun frying pan, as well as several adult-themed novelties. "We regularly introduce fun, fresh products," asserts Bill Smith, managing partner. "We sell things that are different than what is out there."
Ceramic coffee mugs with sayings are doing very well for the company. "Our most popular mug says, 'Coffee makes me poop.'" The 22-ounce mug, which is twice the size of a normal coffee mug, "jumps out at consumers," and the company is expanding its line from 12 to 24 slogans. The broad selection of sayings ranges from the innocuous, such as "Respect the Stache," and "I am the Boss," to the risqué. Mugs wholesale for about $5 and retail for $10. In addition to mugs, Island Dogs carries a line of travel cups with sayings.
Beer pong also continues to be a hot trend, and Island Dogs carries an extensive line of beer pong products that sell well, especially in gift and party stores, according to Smith. Beer pong sets are available in a variety of colors, and pong balls come in a selection of designs, including pink zebra. The company's minimum order is $200.
Nostalgic Images
Products that allow people to show their personality are also today's top sellers for Nostalgic Images, says Bill Westrick, president. In business for nearly 30 years, the company offers a large assortment of toys and novelties, including metal signs, fun bracelets and sock monkey merchandise, all of which wholesale for prices that allow retailers hefty profit margins. With more than 600 metal signs in numerous themes such as vintage cars and trucks, Betty Boop, Marilyn Monroe and Coca Cola, the company makes it easy for retailers to engage consumers of varying interests.
"The garage and gun related signs are always strong," Westrick points out. Two of the biggest sellers are "What happens in the garage stays in the garage," and "Warning: if you can read this, you are in range." "Whether they have something controversial or fun in mind, people want to make a statement, so they buy signs," Westrick notes.
Another product Bill Westrick expects to be a huge fad this fall is the plastic Zipper bracelet. "It is similar to the Silly Bandz. Kids snap them together, and they can wear one or one hundred. Once school starts and some kids wear them, all kids are going to want them." The Zipper bracelet wholesales for .55 cents and retails for around $4.50. Zipper necklaces and cell phone cases are also available. The patented Water Wiz pump action squirt gun continues to be popular, Westrick shares. The product attaches to a pop bottle or can be used in a pool without a bottle. "One pump up and it picks up the water, one pump down and it shoots it 30 feet," he explains. The product wholesales for $2.75 and retails for $9.99 to $12.99.
"The Sky Lantern is doing very well, too," Westrick reports. "It's a small hot air balloon with a little candle that you light, and it shoots up into the sky for a great distance before coming down." Nostalgic Images' minimum order is $200, and all main items come in appealing shipper displays. "People are looking to have fun, and they'll buy these things because they are very affordable," Westrick assures. "People just want to enjoy life, and our products help them do that."
The bottom line
Independent retailers are always looking for products that are unique and well received by customers. From edgy gnomes and mugs to kids' bracelets and pop paraphernalia, today's toys and novelties are designed to appeal to youngsters, oldsters and pranksters alike. By offering consumers a bit of fun and the opportunity to express themselves without breaking the bank, retailers are well positioned to achieve a profitable bottom line.
Where to buy: