By Kevin Zimmerman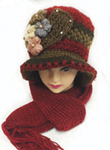 When it comes to company names, they do not get much more self-explanatory than USA Michigan Wholesale: It's in Michigan, and its business is wholesale, with an almost dizzying array of product categories.
In addition to apparel, jewelry and toys, USA Michigan also carries bedding, pet supplies and – perhaps most surprisingly – a stockpile of 62 different BB gun models. How to explain such a diverse inventory? "It depends entirely on what our customers are looking for," says manager Cecily Shi. "We work with a lot of different kinds of stores, so it is really a case of supply and demand." Indeed, USA Michigan encourages customers and potential clients to ask for any products that the wholesaler does not currently carry; it will then do its best to accommodate such requests.
Apparel remains the firm's strongest category, Shi says. Women's tops in a range of styles and colors are offered at $42-84 per dozen; leggings at $27-66 per dozen; and one- and two-piece ladies' bathing suits are priced at $69-75 per dozen. Of late, she notes, ponchos have been doing particularly well. Depending on style and manufacturer, they are priced at anywhere from $54-180 per dozen. Recently, USA Michigan has seen a dramatic upturn in sales of boot toppers/leg warmers, priced at $33-45 per dozen. "Last year we were selling practically none of them, and this year they are one of our strongest categories," Shi declares.
Along with infinity scarves ($36 per dozen), several of which can double as knitted hats, Shi expects boot toppers to continue their strong showing through at least the end of the year. "We deal with a lot of mall stores," she notes, "and we always see an increase in sales there, usually beginning at the end of October."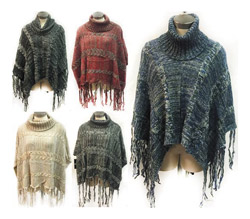 The store also does well selling apparel with an Indian subcontinent theme: Indian style dresses, often featuring embroidery and/or sequins, go for $69-84 per dozen, while a Nepali apparel category includes everything from purses and bags (average price: $25 for five-piece orders of small sling purses, $35 per five-piece orders of large purses) to handmade backpacks ($40 per five pieces) and jackets, which are priced at $75 per five-piece order and $114 per six-piece order.
In addition, USA Michigan has a large "hardware" selection, which in this case means everything from 10-piece packs of AA batteries ($9 per dozen) to 3-inch casters ($23.40 per dozen) to a folding lock-back utility knife ($30 per dozen) and beyond. Customers are also encouraged to peruse the store's "Bulk Lots @ Discount Prices" page, plus well over 400 dollar-store items; many of the latter quickly go out of stock, Shi notes.
USA Michigan Wholesale requires a $100 minimum for orders; shipping charges are calculated upon placement of each order, which can be provided to customers at their request before the order is completed.