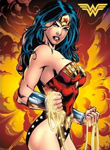 Summer means blockbuster movie releases and 2017 is no exception. The long-awaited Wonder Woman movie debuted June 2nd and amassed over $100 million in domestic ticket sales during opening weekend. The impressive box office numbers edged out opening weekend numbers for other popular superhero movies including Iron Man, Thor, and Doctor Strange. Wonder Woman simultaneously premiered in 55 international markets, accounting for a total $223 in global movie opening sales.
There was plenty of hype surrounding the June 2nd premiere as comic fans, kids, celebrities, and moviegoers alike shared positive reviews, tributes, and photos supporting the female character and female film director for breaking the superhero movie glass ceiling. In addition to being the first big-budget female-led superhero movie in 12 years, the film's director, Patty Jenkins, is the first female to direct a major superhero movie. Wonder Woman was also the largest film opening ever for a female director. The audience for Wonder Woman skewed slightly different from other Marvel or DC movies. Superhero movies traditionally have an audience that is 60 percent male. Opening weekend, Wonder Woman's audience was 52 percent female.
The film also stands out for being highly critically acclaimed. Superhero movies are typically high-grossing blockbusters. However, they are usually not very successful with critics. Guardians of the Galaxy Vol. 2 and Deadpool, both recently released, only received scores in the 80s on Rotten Tomatoes. Wonder Woman scored a 93 on Rotten Tomatoes and is currently their third highest scoring superhero movie of all time.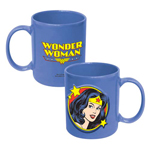 Rise in Female Superhero Popularity
The success of Wonder Woman is not an isolated incident, but rather the result of built up demand and media attention. The 2016 Ghostbusters remake featuring an all-female cast garnered a lot of publicity, which ultimately led to sizeable merchandise sales. Mattel, who made a line of action figures to correspond with the movie release, said sales were not only "strong" for both boy and girl consumers, but they "exceeded expectations."
Star Wars: The Force Awakens came to theaters late 2015, featuring a strong female lead named Rey. However, the merchandise and toys surrounding the movie release primarily featured the male characters, causing social media users to ask: #wheresRey? This trending hashtag proved not only that consumers noticed the absence of the female action figure, but that the toy was also in high demand. Earlier this year, Disney announced their plans for a Star Wars Forces of Disney merchandise campaign leading up to the Episode VIII release. This campaign features female characters Rey, Leia, and Jyn and will consist of animated shorts, books, and toys.
Spike in Sales
Overall, female hero toy sales from the past three years exceed those of the entire previous decade. Surrounding the June release, Wonder Woman product sales doubled on eBay. According to Bloomberg, after opening weekend, Wonder Woman merchandise sales were estimated at $500 million – $1 billion across the industry.
Licensed products surrounding summer movie releases are hot sellers year after year. This summer, Wonder Woman brings a story and a character that appeals to a wide audience of men, women, and children of all ages. A wider audience also means a larger selection of in-demand products and product categories to choose from for your store. In addition to traditional toys and action figures, apparel, jewelry, accessories, phone cases, posters, and even cosmetic Wonder Woman products are all flying off the shelves. Sales surrounding the empowering female lead are expected to stay strong throughout the summer and continue through the back to school season.