By Kevin Zimmerman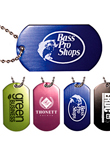 Striving to cover all the bases is what it's all about for most businesses, but it is a point of pride for Pennsylvania-based BL Gifts Imports. A family-owned giftware importer, wholesaler and distributor, BL offers merchandise in a large number of categories and themes to a dizzying array of customers, including flea marketers, pharmacies, carnivals, circuses, parade vendors, redemption centers, chain stores and wholesalers. "We are always adding new stuff to keep up with customer demand," says owner Brian Black. "It is obviously important for us to try and pick up on the trends right away, especially when it comes to toys and novelties."
One could say that Black was born to the business. As a youth he worked at the retail store owned by his parents, learning the basics of buying and selling, supply and demand, customer service, and other tenets of successful merchantry. "We were selling to local folks when I started, but it quickly grew larger," he notes. Eventually the company grew to where it is today, offering everything from drinkware, candy and school and office supplies to jewelry, electronics and tools.
To help both casual and established customers navigate its ever-expanding inventory, BL includes a monthly "new products" section on its website. Not surprisingly, the hot-selling items at the moment include adult and children's sunglasses, puka shell necklaces and bracelets, and a variety of bubble-blowing devices – including the latest development in that field, a 10-inch foam glider that when thrown drops bubble payloads on unsuspecting beachgoer's heads.
Springtime sees an upswing in the souvenir category – which includes banners, glasses, and key-chains, which can be customizable by state or the name of destinations, anticipating increased customer traffic in the warm months. Needless to say, items targeted to the major holidays are also strong sellers as St. Patrick's Day, Independence Day, Easter, Christmas and the like start to pop up on the horizon.
Black says the company is redoubling its efforts at adding products whose appeal can be spread across the year. BL has thus expanded its offerings in such categories as lamps and nightlights, lighters and other smoking accessories, health and wellness products, including stress relievers and pedometers, first aid, breath, hair and food products – all customizable.
Remaining evergreen are products that attract children and teens: decals, magnets, stickers and temporary tattoos, as well as a plethora of necklaces, bracelets, rings and other fashion accessories. Most items require a minimum order, though discounts are available for large bulk orders. Although BL ships throughout the U.S. and to some overseas markets, Black says that freight rates inevitably mean that his largest customer base is located on the east coast. Covering all bases may be a herculean task, but BL strives to do just that on a constant basis.