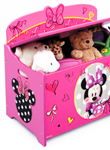 Delta Children grew from a small retail business selling cribs in New York city to the world's leading crib manufacturer. In its second and third generation of family leadership, its owners, the Shamie family, continue to uphold their father's and grandfather's vision: to offer stylish children's products backed by quality and safety, at prices every family can afford.
Delta Children was founded in 1968, after Louis Shamie Sr. was inspired by the new wonders of parenting. His dream was to make safe, high-quality baby products affordable for all families. At the time, his dream was considered risky, since it moved him away from his retail business. In the end, his revolutionary ideas in engineering and safety transformed the juvenile category, and turned his small retail store into the world leader. Now run by Louis' two sons, Joe and Sam, Delta Children remains committed to designing and manufacturing smartly crafted, sturdily constructed, budget-friendly products for the early childhood years—and beyond.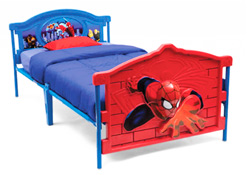 Delta Children now offers a wide range of nursery, toddler and youth furniture, including gliders, crib mattresses, strollers, twin beds and more. Taking a leadership role in the industry and safety boards, the company has been involved with leading safety organizations like the Juvenile Products Manufacturers Association (JPMA) and the American Society for Testing and Materials (ASTM), helping create industry standards that ensure little ones wellbeing.
Delivering to the largest retailers in the United States, and trusted by millions of families worldwide, Delta Children's value-driven approach has helped them form a number of great partnerships. Along with its own collection of nursery furniture and baby gear, they are a proud licensor of Disney, Nickelodeon, Marvel, DreamWorks, Sanrio, Lucasfilm, Sesame Street, Simmons Kids, Serta and Jeep products. Safety, quality and affordable children's products were Louis Shamie Sr.'s dream in 1968, and they are the Delta Children standards today.