By IvyLee Rosario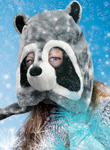 Capsmith, Inc. is known for providing great quality headwear showcasing unique styles, colors and packaging, all designed by their in-house staff of graphic artists and designers. The Sanford, FL, based company was established in 1985 by Dan and Marsha Smith. After inventing a simple way to screen print multi-color headwear, the company's reputation spread by word of mouth and the business grew. In the early days, Capsmith focused on unique phrases printed on mesh caps, but over time expanded to custom souvenir, private label and sports headwear.
30 years later, Capsmith is still going strong and has big plans for the future. "We plan on expanding our designers and adding new machines in-house to our embroidery production line," says Dan Smith, President, "But we are also looking to expand our clientele to include more western and private label customers." Out of all these years of success came Capsmith's greatest accomplishment, their own brands – Danbanna® and Dakota Dan®, famous in the very cold areas of the nation as a trendy and warm option for cold winters.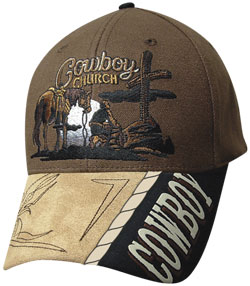 In addition to their own personal brands, second amendment collections and oilskin caps are also top sellers for the company. "They appeal to customers at the retail level. They are timeless items that not only look good, but they also promote freedom," explains Smith. "The quality of our oilskin caps is second to none, and our attention to the details speaks to our customers."
Capsmith is currently working on expanding their product line to include Flurry Friends, a combination fleece hat and mask, Big Eye Critters, and fully licensed NFL Beanies in knit or cuff styles. "Capsmith is unique in that we offer a wide assortment of styles and products for any of our customers to choose from," notes Smith. "Everyone has something that they will be interested in, because we have such a diverse selection of items, and we know we are different."
Although the company is always expanding their product selection, they make sure to take out time to support the community that keeps them in business. "We are a proud, family owned business, and children hold a special place in our hearts. We regularly donate to the Kids Wish Network®, Make-a-Wish Foundation® and the National Cancer Society®," says Smith. "We support charities in order to give back to the community."
For more information on Capsmith and to check out their wide variety of quality products, please visit www.capsmith.com.