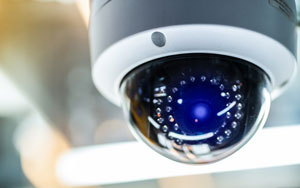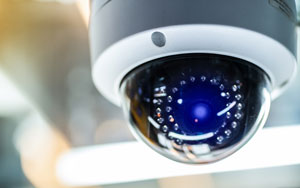 by Patrick Chown
The retail industry, like any other sector dealing with the COVID-19 pandemic, has seen its fair share of difficulties. As if dealing with the challenges of a pandemic was not difficult enough, retail stores are also dealing with increased security challenges.
According to the 2020 National Retail Security Survey, retail theft, or shrinkage, is at an all-time high. In fact, in 2019, shrinkage accounted for an average rate of two percent of inventory, calculated at retail, costing the industry a record $62 billion. The good news is that retailers can use video surveillance in tandem with a dynamic loss prevention program to address this complex problem. Here are some effective ways that retailers can use security camera to enhance security:
Manage Retail Inventory
A global study of retail theft found that employees who steal from retailers average $1890 in theft, while the average shoplifter will only take about $438. Aside from preventing retail crime, video surveillance systems improve the way store managers handle inventory control. Video surveillance, for example, gives store managers the tools they need to track shop traffic and activity with remarkable precision and consistency. Store managers can audit inventory transfer or sale retrospectively and across several locations, in addition to just observing retail activity.
Remotely Manage Retail Locations
Small retail businesses can address scaling issues by selecting a camera system that is easy to deploy across several locations. Retail security camera systems with remote access allow managers and store owners to view video feeds from anywhere. This is critical for a loss prevention team that wishes to reduce shoplifting as well as theft that may occur after hours. Remote access facilitates camera viewing and management from any Internet-enabled PC or mobile device. This enables loss prevention teams and management to remain vigilant and proactive at all times.
Reduce Retail Theft 
Last year, shoplifting apprehensions were down 44 percent and recovery dollars decreased 37 percent. However, the value of each incident increased. In 2020, shoplifting averaged $310, which was an increase of 13 percent the year prior. From shoplifting prevention to cases of internal theft, retail security requires a full spectrum approach. While video surveillance is still the most utilized theft deterrence technology, taking an integrated approach will yield the greatest rewards. For example, an integrated store security camera system with other technologies, such as access control and retail alarm systems, can optimize your security by giving you complete control over who enters and leaves.
For retail stores, loss prevention plays a key role in effectively maintaining profit margin. As a result, putting in place a retail video surveillance system with remote access can be a very effective strategy to deter theft and catch shoplifting instances in real time. Ultimately, a video surveillance system strengthens the overall security posture of a retail store. With consumer spending on the rise, retail stores are establishing a new normal with a focus on safety and security.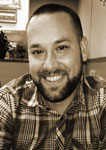 Patrick Chown is the owner and president of Safe and Sound Security. With a commitment to exceptional service and nationwide coverage, Safe and Sound Security specializes in integrating security cameras, access control, burglar alarms, and structured cabling. Check out our Video Management Software page to learn more.