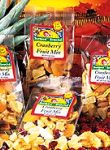 Fads may come and go, but one thing everybody loves is a good snack. And good snacks are what Mister Snacks has to offer–in more varieties, flavors and packages than you can shake a bag of granola at.
Mister Snacks prides itself on its healthy offerings, and in fact the company has a wide array of different food products to choose from. It's best-selling snack line is the Sunbird Snacks Big Bag line, which is composed of many kinds of premium snack foods, packed for freshness. The Big Bag line has been a favorite of those who carry Mister Snacks products for 30 years.
In addition to the Big Bag line, Mister Snacks offers many other lines, including the Sunbird Snacks Premium line, the Party Size line, the Snack Size line and the Bulk line. There is also the Stone Mountain Snacks line, which boasts premium snack products with an "earthy, gourmet look". You can even have your Mister Snacks products packaged with your very own private label, as part of Mister Snack's Private Label line.
What kind of snacks might you actually find in these various product lines? Mister Snacks offers several categories, including Trail Mixes, Savory & Crunchy, Healthy Snacks, Chocolates & Yogurts and Kosher.
Those who select Mister Snacks products also have a support system at their disposal. The company can supply store displays to come with its snacks, and thorough customer service is also provided. The company website, www.mistersnacks.com, gives a wealth of information pertaining to this.
Mister Snacks is even willing to offer merchandising ideas to help retailers promote and sell the company's snacks–everything from rack options to product promotions.
Contact:
Mister Snacks, Inc.
P.O. Box 988
Amherst, NY 14226
Ph: 800-333-6393
Website: www.mistersnacks.com