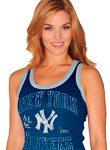 Pro Image Sports has been at the forefront of the sports licensed industry for nearly 30 years, and they have never been stronger. They are growing faster than ever, and are now adding independent sports store owners seeking the benefits of being a member of the nation's largest sports fan store franchise.
It's a stark contrast to the mid 80's, when sports licensed products were largely only available at the stadium.
"Today, because we have access to any sports item we want, people sometimes forget there was a day we couldn't get our favorite team's hat unless we were in their city," said Ben De Voe, Franchise Development Director at Pro Image Sports. "Stores like ours were not really around 30 years ago, so when Pro Image Sports arrived, fans were jacked." After working for the franchise almost since inception, current CEO Dave Riley put together a group in 1996 and took over the business and pushed it to new heights, creating a family-like culture that purveys the franchise today.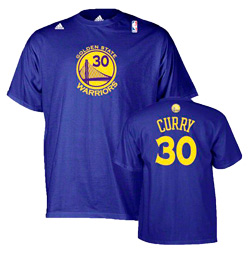 If interested in a sports fan store, or if you're currently an independent owner, but not sure how to get started, Pro Image Sports will help guide your business through such needs as assisting the process of acquiring vendor accounts, site selection and/or expansion, with leasing guidance and an e-commerce presence.
"The vendors sign licensing agreements with individual leagues," said De Voe. "For instance, three years ago, Nike won the right to produce the NFL game day attire, which consists of the on-field jerseys, polo's for the coaches, as well as t-shirts and hoodies for the players television viewers see on the sidelines."
Pro Image Sports' job is to help franchisees get open with key vendors such as Nike, New Era, Adidas, Reebok, etc. so you can sell the popular product with high visibility and demand among fans and customers. A barrier to entry in the sports fan store business is many independent owners and establishments have difficulty acquiring licensed apparel and novelty company accounts, so it is of major value that Pro Image Sports can help retailers with accounts for all major vendors. Pro Image Sports also has 125 stores nationwide, giving franchisees buying power wherever they may be located. According to De Voe, the NFL is the most popular sports league in America, averaging over 50% of each stores annual sales.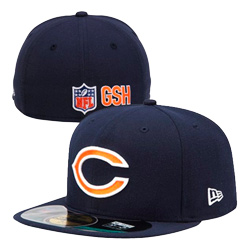 "If you are in this business and you cannot offer fans an NFL jersey, that does not look good to your customer base. We will make sure you get the vendors you need to be relevant in this marketplace."
Pro Image Sports prides themselves on not being like other franchisors, they view themselves as a sports business family. "We are selective of whom we work with. It is important for us to have great relationships with our franchisees because in the end we are not looking for who is going to open the most stores for us, but the people we can enjoy along the way and help run successful stores. We would choose opening 10 stores and having close communication instead of 50," noted De Voe. "Our job is to cater our services to our owners and teach them our system so they can be successful selling their licensed merchandise."
In order to start franchising with Pro Image Sports, visit the website and request information. After their store is pre-approved, work begins on the opening merchandise mix. "What differentiates us from other competitors is that we capitalize on the fashion aspect of the licensed sports industry," said De Voe. "All sports fans come from different backgrounds and it is our goal to teach these retailers how to merchandise, manage inventory, and create a vibe in their store that will stand out to customers and draw them in."