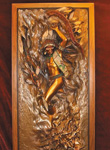 Topper Liquidators sells first quality closeout merchandise to wholesalers and retailers at well below wholesale prices. This family owned and operated business launched in 1997, and is based in south Florida. Topper Liquidators purchases most inventory directly, passing on extremely competitive prices to buyers.
"We are strictly bankruptcies, liquidations and closeouts," stresses Stephen Topper, president, "and the vast majority of our products are new." Liquidations occur for different reasons, and are not returns or damaged goods, he points out. A company might be going out of business, changing product lines, going into bankruptcy, or just needs to make room for other merchandise.
Huge selection includes designer labels
Topper Liquidators deals in a huge variety of product categories. These include apparel, wedding and evening gowns, electronics, cosmetics, antiques and collectibles, sunglasses, jewelry, home décor, building and hardware, automotive parts and more. The only products not offered are food and heavy machinery. Within its immense line of merchandise, the company carries designer labels in several categories, including furniture, fragrances, and sunglasses.
Among Topper's brand name sunglasses are Dior, Versace, Yves Saint Laurent, Valentino and Ray Ban. "We have Ra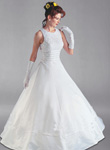 y Ban sunglasses at prices no one else has," Topper assures. One lot of Ray Ban tortoise wayfarer sunglasses, for example, sells for $101. The company also has a large selection of Nike merchandise. "I'm selling brand new Nike tee shirts for $1.50 that are pre-ticketed for $28," Topper continues. In addition, he has just finalized a deal with a famous company that produces wedding dresses. "We have 7,000 wedding dresses coming in, and I'm one of the few liquidators in the country that has wedding and evening dresses in stock. You can come to our warehouse at any time and see 15,000 dresses. We sell them for $8 to $100."
Ordering highlights
To further accommodate buyers, Topper has bi-weekly specials. "As an example, I've just reduced some Jordache earrings. We have many thousands in stock, and sell them in packages of 860 earrings. In reality, buyers get over a thousand earrings, because some cards contain four earrings. We have reduced them to $.23 per card, and they retail for $2 to $6 each."
With more than 50 years of business experience, having launched his first shop in England in 1960, Topper has the knowledge to help retailers and wholesalers succeed. "We are very personable and we want to help," Topper shares. "Both my son, Adam, who is vice president, and I will talk to anybody. If there is a problem with the goods, I will issue a refund. If someone is just starting a business, we are absolutely ideal," Topper remarks.
"In general, we do not have a minimum order. Buyers can spend $10 or $100,000." Orders can be placed by phone or online, and prices are shown on the company website. Topper Liquidators accepts all credit cards and PayPal, and will ship to any country in the world. Buyers are invited to visit the warehouse, conveniently located off Interstate 95 in south Florida.
Where to buy: