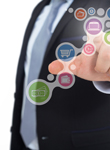 If we can guarantee one thing that's coming in the New Year, it is change. After an extraordinary election year, an unprecedented candidate is ready to take office. Many small business owners are optimistic at the prospect of paying lower taxes and squashing several Obama-era policies such as the Department of Labor's new overtime rule and climbing minimum wages. International trade and domestic manufacturing will also likely be affected by the incoming administration. Overall, businesses are excited to have a businessman in our nation's head office.
In 2016, omnichannel was the biggest buzzword of the retail industry. As is true for most buzzwords, it's meaning was muddled somewhere along the way to include any number of miscellaneous marketing techniques, not just the traditional definition of providing the retail customer with a seamless shopping experience—no matter how they choose to shop. 2017 will see an increased realization of omnichannel as more technology mediums become ubiquitous. Amazon's Echo® and Google Home® will become more mainstream household technology, inevitably impacting the consumer shopping experience. Amazon Go and cashier-less stores will have some hype this year, and we will see if the experiment is just a fad, or if it will have staying power. Virtual reality (VR) will become more widespread for online shopping experiences, including Wayfair®'s successful VR app, where shoppers can view home décor products in their own homes before purchasing. Successful new launches like these will serve as a model for other retailers as VR technology and headsets become more readily accessible to the everyday consumer.
Throughout 2017, we will continue to see new retail partnerships form to offer consumers a more fluid shopping experience. Rent the Runway® and Neiman Marcus® partnered for a huge win in 2016 where consumers benefitted from Neiman Marcus® clothes at discounted prices. The win for the retailers was that Neiman Marcus® expanded their consumer base and Rent the Runway® expanded their brick and mortar presence. In the upcoming year we will continue to see brick and mortar partnerships that expand retailers' target audience without losing brand value or alienating current customers. This is a strategy that independent retailers can easily adapt for their own store by working with other local businesses, organizations, or service providers who share a similar consumer base. This could mean a spa, Parent Teacher Organization, grocery store, or other local group. Having your brand present throughout as many community channels as possible will help keep your store in the forefront of consumer's minds.
However, it's not enough to just have a physical presence. Social media marketing and cross-channel promoting will become increasingly important, especially as social platforms continue to develop new ways to seamlessly integrate advertisements into the user experience. Facebook-owned Instagram® recently rolled out a new shoppable image strategy where users can view purchasing information and buy the product right from the image. Though it's still unclear exactly how many users will buy directly from these advertisements, it is a fact that social media plays a huge role in influencing consumer purchasing decisions. At the end of the day, as a retailer, your priority is providing a seamless experience and being present in all channels your shoppers or potential shoppers might want to find you.
To gain a full understanding of what's to come in 2017, Independent Retailer has interviewed a panel of experts from across the industry including economists from Kiplinger®, ecommerce analysts from Clavis Insight, and veteran retail consultants including The Retail Doctor, Retail Mavens, and Kizer and Bender. There is no doubt that our industry will grow in 2017. But in which ways will it grow? And how can we make the most of this momentum? We hope you enjoy our 2017 State of the Industry and we wish you a profitable New Year.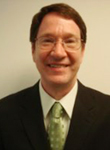 The positive forces we'll see in 2017 are continued employment growth, low unemployment and layoff rates, rising real disposable income, the rising stock market, rising home values, and strong growth in online sales. Employment growth will slow from 180,000 per month in 2016 to 160,000 per month in 2017, but this is considered a normal maturing, as the labor market gets tighter. Wage growth should pick up from 2.5 percent now to a three percent rate.
Negative forces we'll see in 2017 are job skills mismatch between those still looking for work (or those in low-paid jobs) and job opening requirements. Many high-wage skilled jobs are going unfilled. The job openings rate is greater than the hiring rate for the first time in the fifteen years that data exists. Low-wage jobs have grown faster than mid-wage jobs. High-wage jobs have growth faster than mid-wage, also, but are now seeing a slowdown because of the mismatch. Other negatives: student debt burdens are still elevated, saving to buy a house has gotten tougher (the flip side of rising home values), and many members of the baby boom generation are trying to boost their retirement savings.
For small business owners, concerns about the cost-inducing effects of government regulations as well as business taxation continue to be high, though it will be interesting to see what the Trump administration does with these. I think most small businesses welcomed the hold put on the Department of Labor's new overtime rules. Certain cities and states are aggressively raising their minimum wages over a period of time, forcing small businesses to have to raise their entire wage structure in order to stay ahead of McDonald's in their attempts to retain workers. A rising concern is the competition for workers as the unemployment rate continues to fall, and how this may force up the wage structure, even in those areas without large minimum wage increases.
One other concern is the growing importance of online sales. Even those businesses that have websites may need to revamp them with "responsive design" in order to make their websites easy to use when accessed with a smartphone. All of the online sales growth, currently, is coming from mobile devices. Use Google Analytics, which is free, to see how much of your website traffic is being generated by smartphones, and make sure everything is phone-friendly.
Nominal retail sales should rise by four percent in 2017, roughly the same as in 2016. Retail goods sales should improve over 2016 with four percent growth
Consumer spending, in general, will be around three percent in 2017, better than the overall GDP growth rate. This should have a beneficial effect on all consumer businesses. Employment growth in the smaller metro areas will pick up a little faster as some of the larger metros have become expensive to live in, especially in the West.
Any Trump tax cuts could boost consumer spending, though experience from the 2001 and 2003 tax cuts indicate that taxpayers will initially use the savings to pay down debt. As a result, the retail impact is likely to be stronger in 2018.
---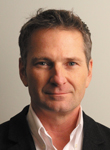 Given the lack of transparency in terms of policy, I think the mood in the retail sector will be tentative. Retailers will want to see more policy points revealed before they can adequately set a course. From a consumer standpoint, I think the same is true. Given the tremendous unrest created by the campaign and even the aftermath of the election, I think consumers are going to restrain their spending until they get a better sense of what's to come.
That said, one also has to worry about what the US consumer economy might look like in the long-term with fourteen million fewer consumers in it, should Trump, in fact, follow through on his commitment to deport illegal immigrants. The fact is these are consumers, who in many cases are younger and with larger than average families, that contribute dollars to the economy. The same trepidation should exist around any potential bans on immigration to the US. It's a country that can ill-afford to reduce its growth in population, given that natural replacement numbers are not currently high enough to sustain growth.
Lastly, Trump's espoused trade policies, while aimed at creating jobs, may also have a devastating impact on inflation, making it much harder for the average American to maintain their standard of living.
Given the incredibly competitive market we find ourselves in, retailers need to identify the unique story that sets their brand apart. They also have to very deliberately design the customer experience that articulates that story. The experience is a matter of directing and understanding each and every moment along the customer's journey toward your brand and then delivering precisely what they need in each of those moments. They may be "inspire me" moments, "teach me" moments, "entertain me" moments or "transact with me" moments. Whatever the moment is, retailers need to have a plan for what to deliver and how.
There's never been a more opportune time for independent retailers to compete with big box stores. Big box retail is getting caught in the middle between online marketplaces and specialty stores and many are experiencing difficulty. Independents have to create exceptionally deep, rich, and immersive experiences in their stores. They need to deliver a level of not just service but expertise that is unparalleled. They need to go deeper into their category than a big box retailer would even attempt to and become notoriously good at what they do. If they do this, they'll thrive.
Online retailers need to specialize in order to compete with Amazon. Amazon has an ocean of practically every product on earth and the company is constantly adding new services, devices, and content to make their value even stickier. Online independents need to specialize in what they sell to a level that Amazon wouldn't, and also develop a unique way of interacting with their customers. They need to focus and tell a deeper story around their products, services, and categories. A great example of this is Dollar Shave Club®, which was recently acquired by Unilever®. They specialized almost exclusively in razors and blades and used a subscription model that made them unique. In just a few short years they went from zero in sales to approximately $150 million and were acquired for $1 billion.
Retailers will face many of the same challenges they faced in 2016, but the pace of change will be even greater going forward. We have more retail in North America than we need. There are going to be winners and losers. The winners will be retailers who don't define themselves merely by what they sell but more importantly by HOW they sell it. The losers will use their stores to deliver products. The winners will use their stores to deliver remarkable experiences with products.
One of the biggest challenges for large organizations is moving quickly enough to keep pace with the changing consumer. Small retailers can be quick and nimble but they also need to be willing to invest where necessary to improve their value to consumers. The greatest threat to small retailers is their own inertia.
In a world where the consumer has a universe of product at their fingertips, the only means of differentiating your brand will be by delivering an experience that is deliberate and differentiated by design. This will require significant creativity, ingenuity and willingness to try new things. The ability to innovate and iterate new and exciting experiences will, in the end, be the difference between thriving in the future or getting wiped out by it.
---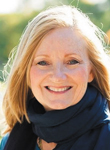 The biggest challenge for independent retailers remains to be as profitable as possible. Passion alone doesn't pay the bills. Indie retailers tend to ignore their numbers — and that creates chaos. They must use the science of retail to ensure success.
It is easy to get distracted by the next bright and shiny object. We must make sure that the foundations of the business are solid. Too often retailers buy without having a merchandise plan. Inventory is their single largest expense but it isn't managed well. Once inventory is under control, then make sure that you have a customer loyalty program. That always provides a solid return on investment.
For 2017, retailers must have a marketing strategy. And they must be everywhere. While that can seem overwhelming, with a plan you can use the same content in multiple channels. I like to call it "rinse and repeat." It is the easiest way to embrace omnichannel marketing.
Small retailers can compete with chain and box retailers easily. They have the ability to respond quickly to changes and trends, and the ability to develop relationships with their customers. Then they can customize their interactions. Doing little things like calling customers when their favorite brands arrive, or letting them know about items that could complement previous purchases. This special attention creates the best customer service, return visits, and generates more sales.
The quickest and easiest way to generate sales is to identify your top 35 customers. Learn what they like and need. Ask yourself, "How I can best serve them?" Then reach out to them individually. Commit to doing that every three weeks. Doing "the best you can" is a stupid plan. You must have a strategy. Spend time now developing that. Then execute it and delegate!
---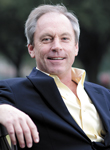 A month ago we all were certain on the state of the industry and economy, but with the election, all bets are off. I expect things to improve incrementally as Americans see positive changes.
As a retailer, all you can control is within your four walls. You simply have to do everything you can to create an exceptional experience. In this industry, negativity is a luxury we can't afford – in ourselves or in our employees. I speak to thousands of independent retailers each year and the negativity is very widespread. However, no-one wins from that approach. When you get together with another retailer, ask what excites them this year, what new promotion they're running, who's their favorite customer and how are they are planning on growing their business. Negativity really distances indie retailers from customers. Help others. Go beyond just because. That's how you succeed.
Have a modern Customer Relation Manager program so you track all purchases, days since last visit, etc., and integrate that information into your email program. The power of a personal thank you can't be underestimated, especially if your clientele is over thirty. Your top ten customers should always be foremost in your thoughts and communications throughout the year.
Mobile is going to be the big change for 2017, with the ease of shopping becoming ubiquitous. Taking customers for granted will be punished by customers showrooming your merchandise – often without your knowledge.
---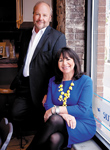 As we enter this new era as a nation, President-elect Trump has pledged to "double our growth and have the strongest economy anywhere in the world." Black Friday and Cyber Monday sales hit record numbers this year so people are definitely out spending. We have to take it day by day until this president settles in.
For 2017, retailers should prioritize change and plenty of it! Ten percent of your business changes dramatically each year. Items stop selling, trends fizzle and fade; new product replaces those once sacred cows. A retailer's job is to reinvent their business to the tune of at least 10 percent each and every year. If you have done nothing in the last five years to reinvent your store, you could be close to being 50 percent obsolete. 2017 will be all about the in-store experience. Customers can buy what you sell in any number of places, but they can't get it anywhere else the way they can get it from you. Think "emotional marketing" and focus on what makes your store different from your competition. Customers want to be thrilled when they shop, and that thrill isn't always about technology; it's about personal care. They want information, interaction, and the assurance that you will be there for them when they need you.
We did a live consumer focus at GlobalShop® and one of the participants addressed technology in retail so well when she said, "I want to date technology; I don't want to marry it." Customers want technology that immediately benefits them. They don't care what it means for you.
The minimum wage is set to rise, although there is no official decision yet on an increased for 2017. It's important to remember that retail associates are customers, too. The more money we make, the more money we spend. A benefit to an increased hourly wage is that employee turnover tends to slow. It's easier to run a store with a long-term team.
Above all else, for 2017 retailers need to remember it is the customers' world – we just live in it. "Give 'em what they want, when they want it, the way that they want it" has never been truer than it is today. Somewhere along the line retailers stopped asking customers what they really want in a trip to the store. We say, listen to your customers because they're smarter than you. Host a focus group or create a customer board to find out what they like about your store, what they'd change, and what's on their minds.
Here's the thing: Customers believe what other customers say about your store before they believe what you have to say. Pay attention to social media and rating sites like Yelp. Constantly monitor your online reputation. Don't be afraid to use customer testimonials in your marketing, advertising, and on social medias. Use signs with quotes from happy customers in your newsletters, email blasts, websites, and most importantly, on your sales floor.
---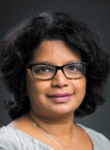 Consumer demand for hyper-convenience tops our forecast for 2017, including digital payment services and the recasting of omnichannel as a truly seamless experience. Digital payment methods will become more widely accepted, further connecting mobile with the in-store experience.
Click and collect, same day delivery and free shipping will be deployed in 2017 to meet the demands of convenience for shoppers. Click and collect is an especially attractive option for consumers as it enables consumers to better manage their time and allows for greater convenience when it comes to picking up their purchases
Loyalty programs such as Amazon Prime® and Walmart Shipping Pass®, or order size based programs such as Amazon Pantry® allow retailers to approach free delivery on a different scale. As the general ecommerce market grows, more online retailers will be able to compete with free or low-cost shipping options.
Retailers will look to engineer desktop, mobile, app and physical stores to create a seamlessly integrated shopping experience, creating a whole that is more valuable than the sum of its parts. Shoppers have come to expect continuity between online and in-store experiences, so retailers must construct physical experiences that mimic shopping patterns.
Amazon and Walmart are expected to lead the omnichannel revolution, with Amazon recently announcing Amazon Go and Walmart further integrating Jet.com into their retailing strategy. Voice Generated Content and Search will also be a major disruptor in the space now that Google, Apple, Amazon, and Microsoft are in the game.